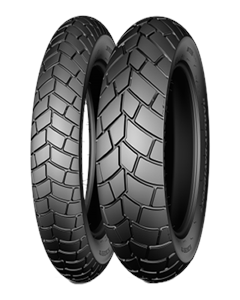 Michelin Scorcher 32
---
Impressive Durability
Innovative reverse tread design combined with Michelin's proven rubber compound technology help deliver superb tread life and even wear patterns.
Agile Handling and Smooth Ride
Maximise the ride and handling of your motorcycle.
Dependable Grip
Excellent traction on wet or dry roads, thanks to generously grooved tread patterns and advanced Michelin rubber chemistry.
<< Back to Michelin Tyre Range